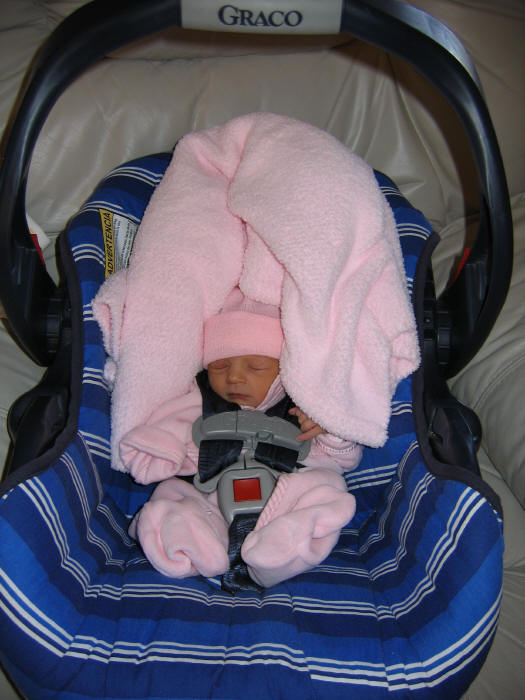 Abigail Elizabeth Kartak
My Second Photo Shoot - 3 Months
Abigail was born at 9:48 pm on August 26th. She weighed exactly 5 pounds. She was 17 1/8 inches long. Her head was 12 3/4. She's perfect, she's very healthy and has a really good set of lungs. We've got a little photo gallery below that we'll always be adding to, so please enjoy!
You can click on any of my pictures to enlarge them.
These were some pictures of Abbey's first moments of life. Mom and Dad and Abigail in the operating room, being weighed in, and Abbey's first attempts at nursing.
This was my very first bath. The nice nurse Claudia bathed me for the first time.
Me and My Mommy and Daddy.
I'm finally getting the hang of this nursing business.
Some of my Grandparents came for a visit at the hospital.
Just some of the other people that have been by to visit me. There is a very long list, I'm a popular and well loved little girl! Lucky little ducky baby!
Just a few more pictures of cute little me!